Heatless styling is super important in the longevity of your Brillare Tresses. Everyday heat styling can literally burn your hair out, and create irrevocable damage. So here I complied a list of hair heatless hairstyling and install maintenance.
When wearing straight hair to avoid bumps in your hair, you want to gently brush the hair behind your ear without tucking the hair behind your hair if that makes sense. Then tie a satin head wrap around the top your hair, after apply a bonnet to protect the hair thats out of the scarf. This will keep your hair straight without bends. With this method you'll only have to flat iron your extensions maybe twice a week, and your natural hair (if you have leave out) once every two weeks or whenever you wash your hair. 
Hair rollers you can use 
Flexi Rods 
Flexi Rods are extremely popular and with the right techniques you can create a plethora of looks. They come in several different sizes, each size gives you a different type of curl. Flexi Rods are also really long and cover a lot of area on your head. The really small flexi rods give you a shirley temple type of curl. The mid flexi rods gives you a 1 inch curling iron look. and the Large one can give your hair some really nice body and body curls. 
If you wrap the hair around the rod in the right way with any of these sizes, you can create beautiful waves. 
The cons with flexi rods is that they can be a but uncomfortable to sleep in. Other than that your curls last and the rods are super reliable. 
Satin Pillow Rollers 
Satin pillow rods can give you beautiful curls and they are really comfortable to sleep in. 
Cons of Satin Pillow Rollers, is that they are usually smaller, and it can be difficult to cover a lot of area on your head.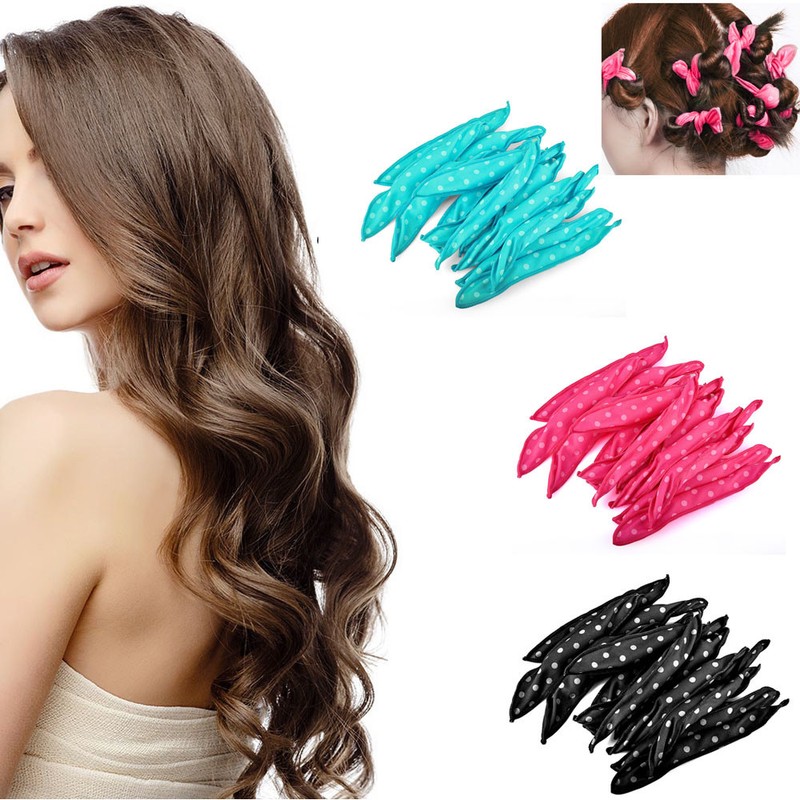 Curlformers 
Curl formers can create beautiful curls on short hair and beautiful waves on long hair. Curlformers are perforated, which allows for your hair to dry evenly when using the curl formers wet. 
A con of curlformers would be that they don't come in super long lengths, and your hair will hair out of the bottom, or you would have to use 2 curlformers in order to get your look. 
Velcro Rollers 
Velco rollers are nice and isn't that popular among hair extensions. Velcro rollers don't give you a curled look, they give you a bumped ends, body look. 
Velcro rollers are great to help cool your curls while you are curling your hair with a curling iron. 
Cons: This roller is not going to hold your hair without any reinforcements, you need a clip bobby pin or something to hold it in place.